JetStamp Graphic 970 printer package includes:
JetStamp Graphic 970 printer,
installation CD-ROM,
charging cable and base,
***Quick-Dry inkjet cartridge,
(if you are paper printing only, specify you want the regular black ink cartridge instead of the Quick-Dry)
3AA batteries
User Manual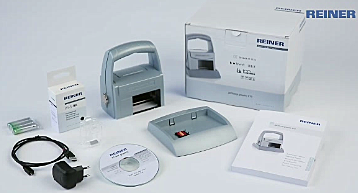 Actual size of print - 1/2 inch x 2 1/2 inch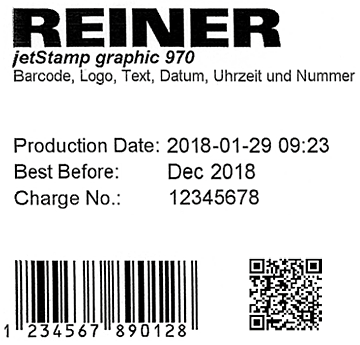 The jetStamp graphic 970 is a mobile hand-held ink jet printer
that marks documents and or products simply and quickly.
In addition to number, date, time and text, this device can also
print graphics and barcodes.
With the MP Quick-Dry ink, it is also possible to print on non-absorbent
surfaces such as metal and plastic.
The 970 is mobile, handy and easy to use and program.
It comes complete with its own software and weighs in at just over 1 pound.

$2629.00
vs.
$2695.00
List